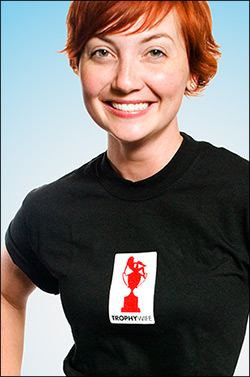 TROPHY WIFE T-SHIRTS
$14.95
100% Cotton Hanes Beefy-T
Support Your Wife
There's many ways to Get Wifed! From subscribing to the Trophy Wife podcast to buying a Trophy Wife T-Shirt to embedding some of the web-banners below on your blog or website, you can show your Trophy Wife pride anywhere and everywhere.
Done all of the above, but still want to give more? We gladly take donations.
Support Your Wife
All tax-deductable donations go toward various team expenses (upgrading the podcast, festival fees, etc.) as well as good karma.